Effective immediately, I'm moving my craft blog to Blogger where I host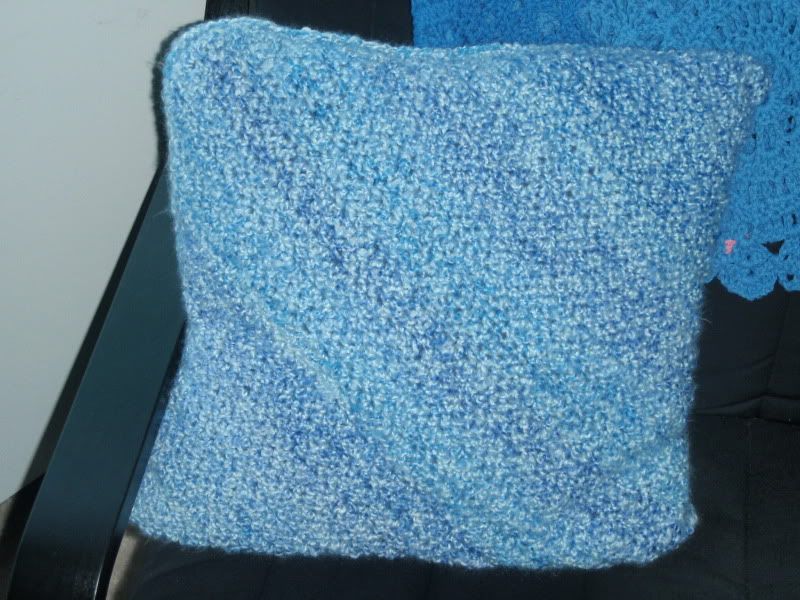 It used a whole skein of Lion Brand Homespun and maybe a little more. Used a K hook. The pattern was fairly simple and went something like:
Chain 3. 2 hdc in 2nd chain from hook, hdc in last.
Turn and ch 2. 2 hdc, hdc, 2 hdc in last.
Turn and repeat increase on either end until you've reached the the desired maximum diagonal for your pillow. Then decrease hdc on either side until you reach the other corner.
For the back, I did simple rows of hdc to close up the pillow. It also created the nice visual of diagonal stripes on one side and horizontal stripes on the other.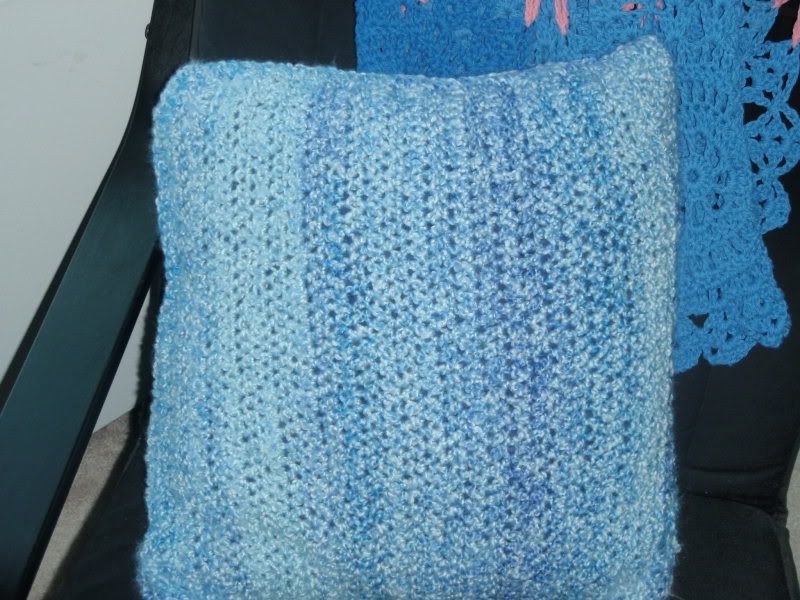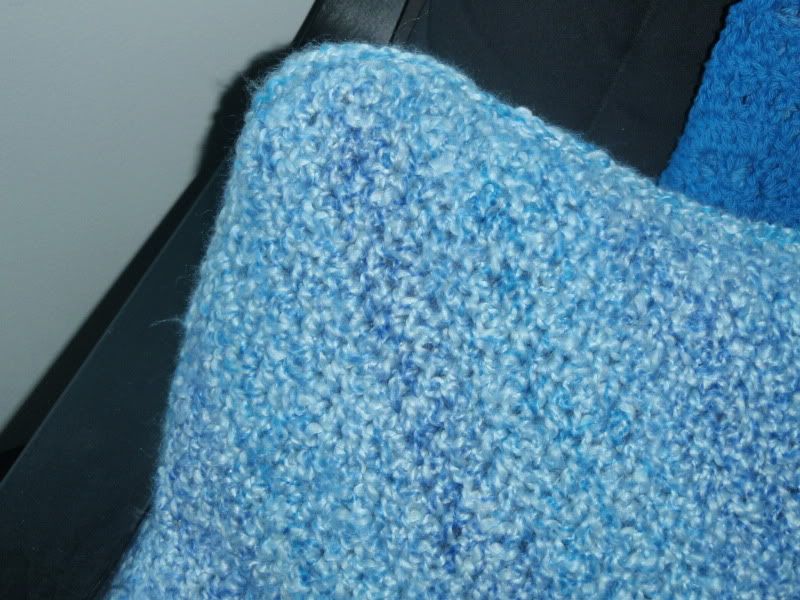 Needing to jazz up some old throw pillows, instead of working on my Christmas presents, I crocheted this pillow case.
Sept/Oct 2009 Crochet Today.
Since it's a gift, I made it a little larger using 4 skeins of black super saver instead of 3. I also switched up the colors to make it a little more adult.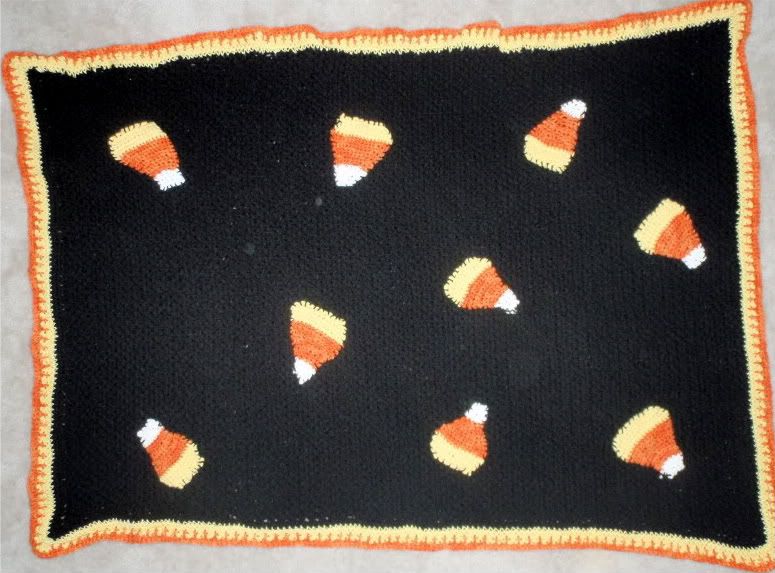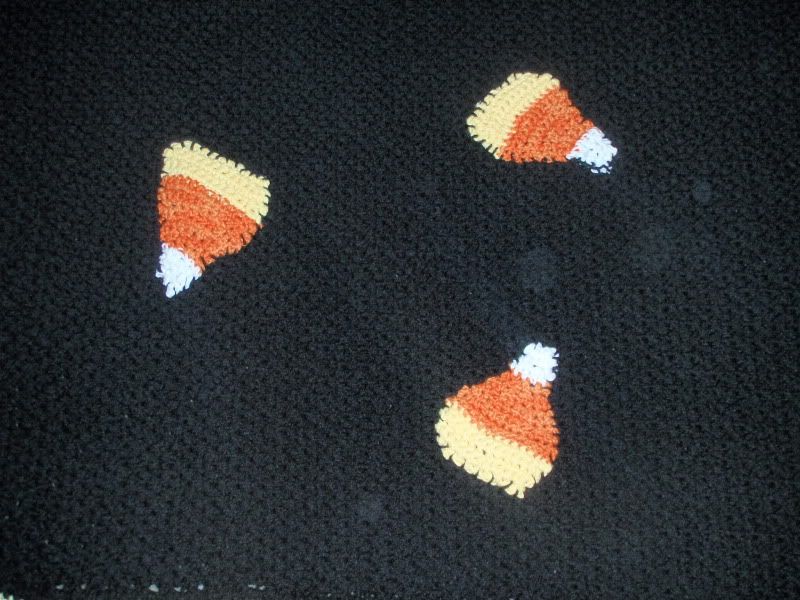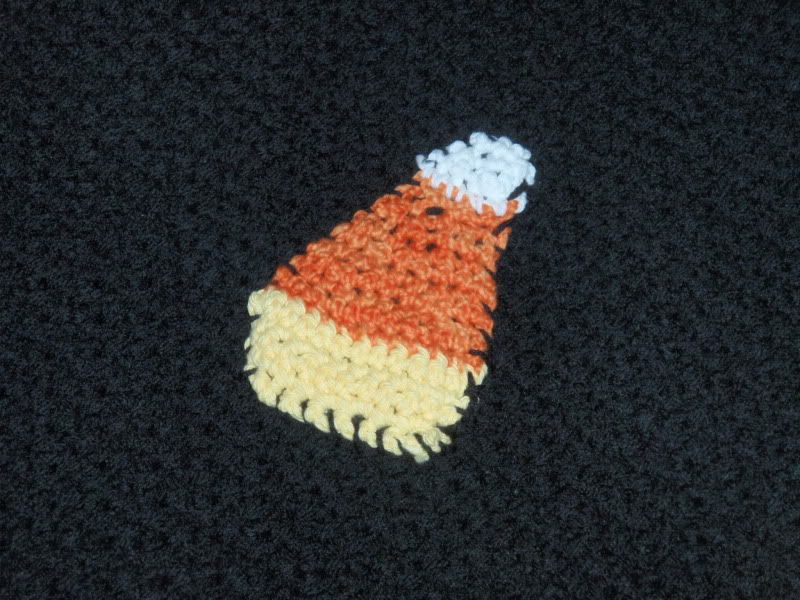 I made this using a pattern from the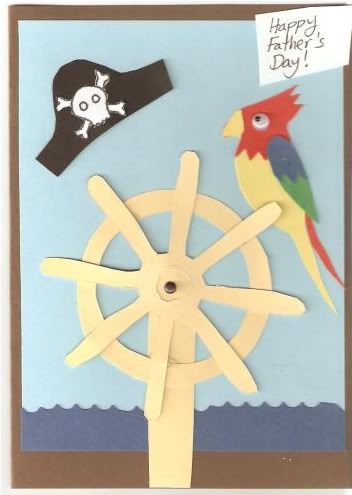 Card made for my husband's father. I couldn't make a golf or tool card since I've made those for the past few holidays, so this caught my eye. The accompanying gifts were bottle stoppers with globes at the ends, so I thought boat=world travel? Hey, I try. Wonder if I can send this one to my SIL for her birthday?